Current Exhibition:
Soul Box Project & Vision Quilt
April 5 – April 30, 2019
"Art Revealing the Gunfire Epidemic"
Interactive group show of origami boxes and fabric panels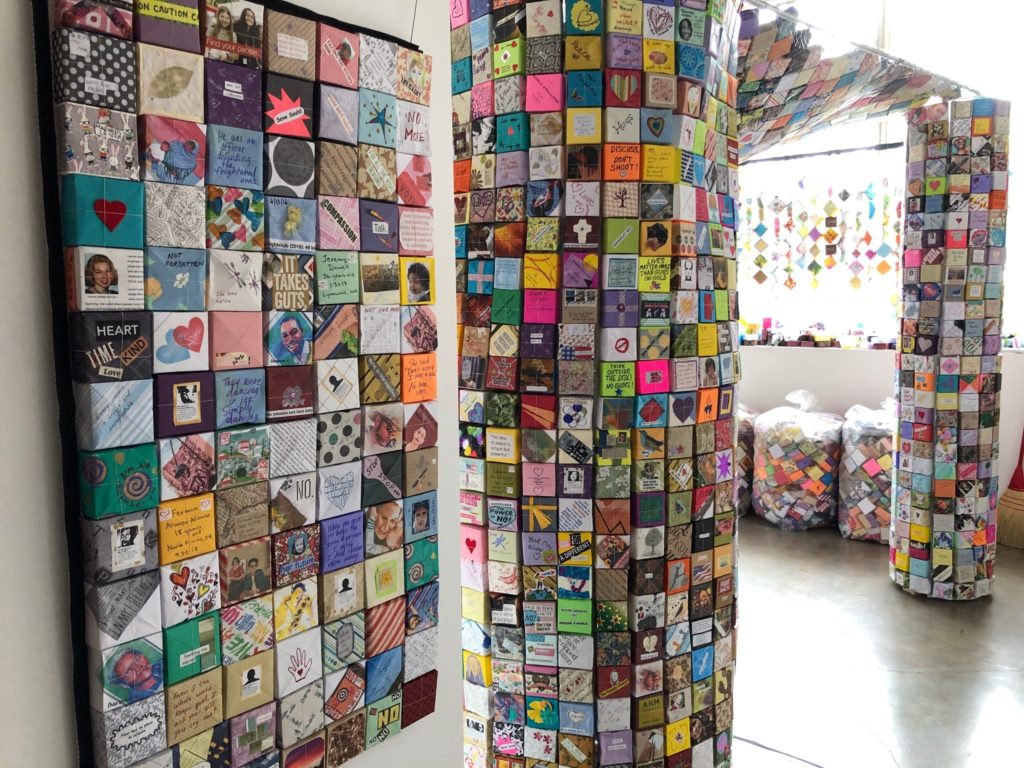 April 2019, An installation of 15,000 Soul Boxes representing 2019 U.S. gunfire victims
The Soul Box Project is a national community art initiative raising awareness of the U.S. gunfire epidemic by counting and honoring victims, offering healing participation to those seeking solace, and providing dramatic visual support for all initiatives working for a safer, more civil society. The Soul Box Project is collecting one hand-folded paper Soul Box to represent every person killed or injured by gunfire in the U.S. since 2014. Tens of thousands of these boxes will be displayed together as massive art installations in public spaces around the country.
"The idea is that when people come face to face with thousands and thousands of Soul Boxes representing victims, they'll understand the enormity of the problem and take action," says the Project's founder, Portland artist Leslie Lee. "Those actions may span a wide range – gun safety, education, legislation, mental health. Together those actions will help cause a shift in our nation's culture." The Soul Box Project joins a tradition of powerful community and counting art projects; Lee cites the AIDS Memorial Quilt in the 1980s. "That project helped change the trajectory of another epidemic. It showed the numbers, but it also put names and faces on the victims. I know we can have the same impact. "
More than 40,000 Soul Boxes have been collected since Lee started the Project in response to the Las Vegas massacre in October 2017. Since then they have added their visual impact to the March for Our Lives, Wear Orange PDX, Multnomah Days and a "Gallery of Souls" exhibit at Cerimon House in January. On February 15 one hundred volunteers of all ages carried 36,000 Soul Boxes – representing the number of US gunfire deaths in 2018 – into the Oregon State Capitol where they were stacked in a pile too big for legislators and visitors to ignore. "The procession was led by the cadence of a snare drum and stretched down the block, across the street and into the Capitol Rotunda." says Lee. " I don't think anyone who saw that visceral accounting of gunfire victims and heard the reverberation of the drum under the Capitol dome is going to forget it any time soon."
The mass of Boxes is impactful but many of the Soul Boxes are also works of art. To appreciate them individually they need to be displayed in an artistic manner in a quiet place where there is time to absorb their collective meaning. The installation at the Multnomah Arts Center Gallery opening April 5 will do exactly that. Thousands of 3 x 3 inch message-bearing Boxes attached to mesh panels will fill the walls, but also cover freestanding pillars supporting netting filled with tumbles of Boxes. The result will be an immersive experience where visitors will be able to sit and fold their own Soul Boxes and talk with other community members. At regular published hours, volunteers will be on-site to help people fold, but instructions will always be available. The Boxes made by the community will be piled in the Gallery's hallway window with a sign updating the growing count of Soul Boxes, both at the Gallery and nationwide.
In addition, the Soul Box Project has invited another project to exhibit. Artist Cathy DeForest founded The Vision Quilt (visionquilt.org) in Ashland, Oregon. Her project aligns perfectly with the Soul Box mission. The Quilt's 18 x 24 inch fabric panels, made by students and teachers expressing the theme "It is possible…[to end gun violence]," will add visual variety to the thousands of small origami Soul Boxes and introduce a valuable education program raising awareness of gun violence.
Coming soon in the gallery:
Rachel Laura
& Debra Carnes
May 3 – June 4, 2019
Reception: Friday, May 3, 7-9pm
"Inspirations from Nature: A Mother and Daughter Show"
Paintings by Rachel Laura and basketry by Debra Carnes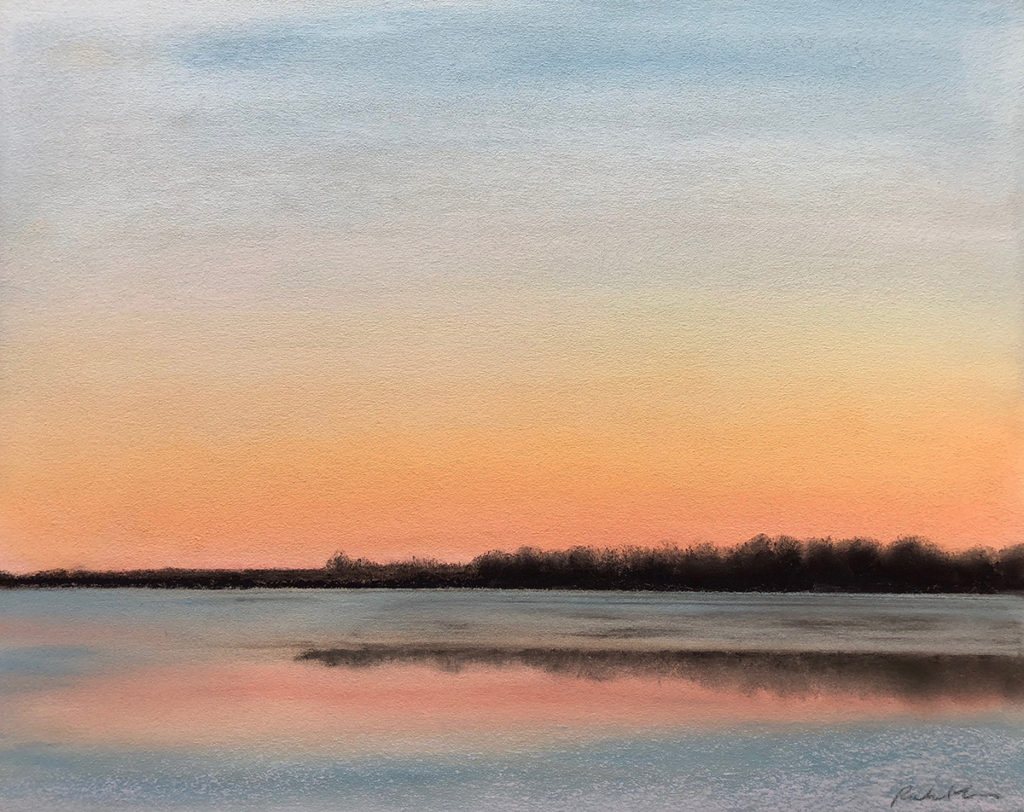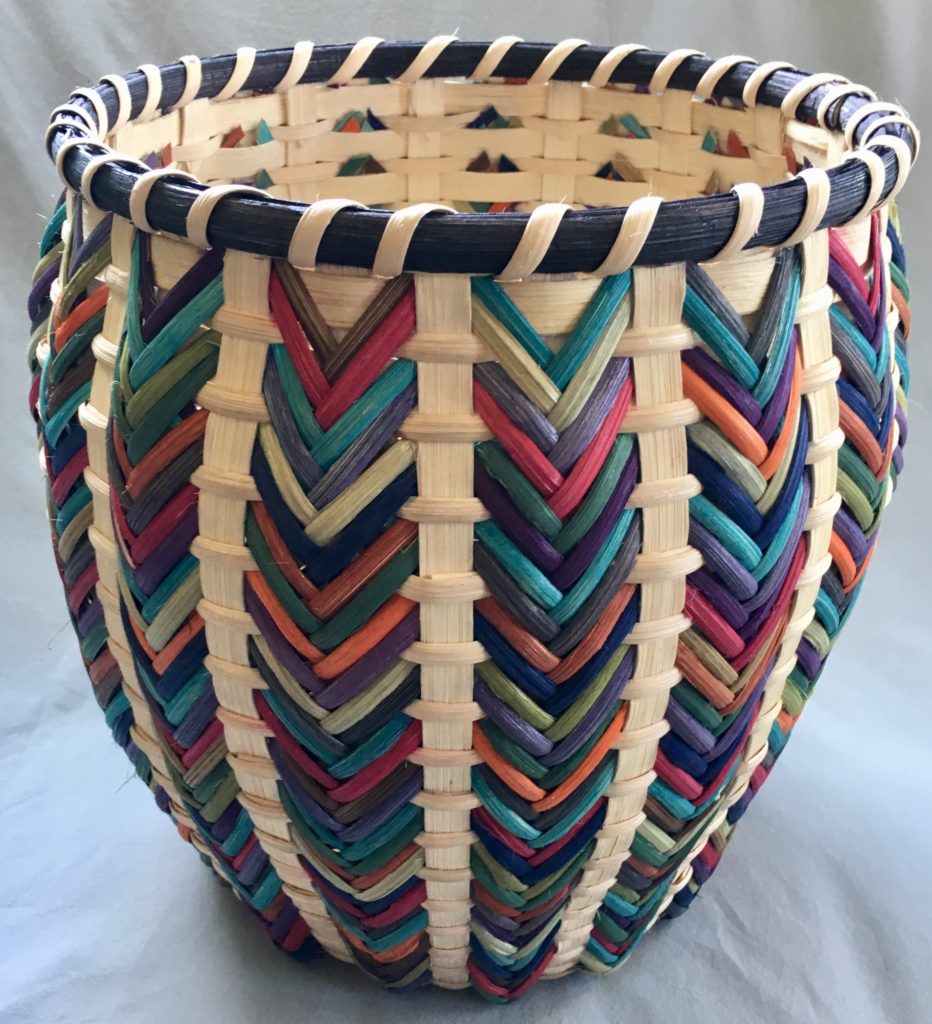 "Inspirations from Nature: A Mother and Daughter Show," an exhibit of paintings by Rachel Laura and basketry by Debra Carnes, will be on view at the Multnomah Arts Center beginning May 3.  Both artists are inspired by nature. Their work is philosophically similar, yet different in the translation and in the mediums that they work in. They consider the show a great opportunity to work toward something together, to share their vision of this inspiring world with others and to celebrate Mother's Day in the month of May.  An opening reception will be held in the gallery on Friday, May 3, 7-9pm.  The show ends June 4 at 5pm.
Rachel Laura is a Portland artist who has been passionate about creating all her life when she realized that she is a landscape painter. She began working with spray paint and recently has taken up soft pastels.  She enjoys switching between the non-traditional and traditional mediums.  As Laura states, "I'm inspired by the beauty in the world around me and want my work to create a feeling of calm promoting a sense of inner peace and well-being."  She works with the idea of "Yugen" which is a Japanese term that means an awareness of the universe triggering emotional responses too mysterious for words.  She aims to inspire a moment of peaceful relaxation.
Debra Carnes lives in Tolovana Park and is Rachel's mother.  She has always been fascinated with the history of basketry, one of the oldest art forms.  She enjoys the challenge of construction and the endless possibilities of materials, methods and styles.  She incorporates found objects and materials in new and interesting ways.  As Carnes explains, "I often go "treasure hunting" for driftwood and beaver chewed sticks to incorporate into my creations and am always looking for inspiration from how nature constructs the world around me."
Gallery Hours:
Monday - Friday: 9:00am - 9:30pm
Saturday & Sunday: 9:00am - 5:00pm
A portion of all sales supports arts education at MAC
Multnomah Arts Center Gallery has approximately 200 linear feet with beautiful white display walls and "floating" walls for versatile art displays. As an educational instrument for our community, the MAC Gallery has been open since 1982 and has had over 300 shows. The artists who show here are residents of Oregon or Washington if they live in the immediate vicinity of Portland. We have 12 shows throughout the year with an artist reception coinciding with First Friday in Multnomah Village.
 The MAC Gallery reflects the artistic dynamism of the Portland area with exhibits that emphasize the following:
Artists not neccessarily represented by a gallery or with an art degree

A deverse spectrum of media, from Fibers to Metal Arts and beyond

Diversified subject matter, from controversial themes to the simply pleasing

The working process of art through repetition of a single artist or group

Trends in the artistic community Artwork related to current events
Artwork related to MAC classesThough the main urpose of the Multnomah Arts Center Gallery is educational, we hope to have the shows stimulate thought and/or emotion and create some sort of reaction in the viewers who through.
Multnomah Arts Center's mission is to provide high quality instruction and participation in the performing and visual arts to all itnerested persons, regardless of age, race, religion, ethnic origin, financial means, or level of ability. The MAC Gallery reflects this mission by paying the artist a larger commission than traditional galleries. Artists are accepted to show their work based upon a variety of criteria including artistic excellence, content, craftsmanship, professionalism, marketability, and educational value.
If you are interested in purchasing an artwork on display which is for sale, please inquire at the front office. A portion of all sales supports arts education at MAC. Read about the gallery's 2013 renovation in the Portland Tribune.